As of today with mobile technology, management and entertainment applications on mobile is extremely necessary and convenient, just by having a mobile device, managers can track the business activity of their company anywhere.
FLEX Corp has developed a lot of apps on mobile to keep up with the demand.
Reference projects
DragonFly moto tracker
DragonFly is a free application that supports tracking, controlling anti-theft GPS devices for motorcycles. With a simple, intuitive interface, DragonFly offers users the following features:
Real time tracking of the position, current state of the vehicle.
+ Review the route history of the motorcycle
+ Turn on the anti-theft mode.
+ Turn on the motorcycle engine.
+ Find the motorcycle position
Receive warnings from the GPS device against theft: vehicle vibration alert, vehicle movement warning, device battery warning, …
+ And many more:
. Find a gas station
. Find ATM station
. Check SIM account, Service
Technical:

VK-SOS app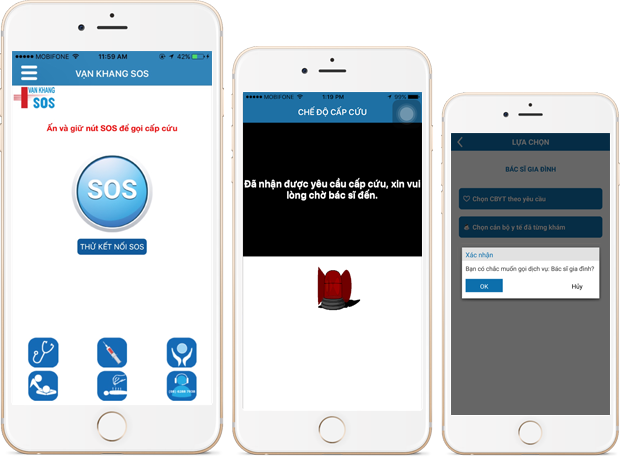 VK-SOS is an emergency call application, which is installed on the user's Smartphone, used to send emergency signals upon request.
SOS subscribers are provided with VK-SOS dedicated device or installed "VK-SOS" App. When there is an emergency request, just press SOS.
The nearest doctor will be mobilized, the appropriate means will be used (motobycycle or ambulance) to reach the patient as soon as possible. The doctor will contact the patient (via device or phone number registered App) to consult, guide the solution during the doctor move to the scene.
Technical: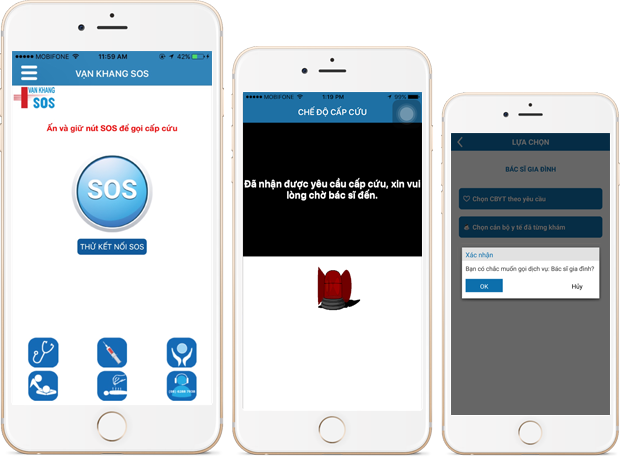 DragonFly ADA Tracking
DragonFly ADA Tracking is a GPS traffic management system combining with wireless data transmission (GPRS) and digital map (GIS) to provide managers with practical benefits:
– Accurately track the location, speed, status (stop / run) of the vehicle.
– Effective management of employee use.
– Coordination of vehicle efficiency, improve service quality.
– Real-time position and route tracking based on map and satellite maps.
– Vehicle status displayed directly in the center on the detailed map of 63 provinces.
– It is possible to keep track of each vehicle during the day
– Simple, fast, handy handling when not using the computer.
Technical: